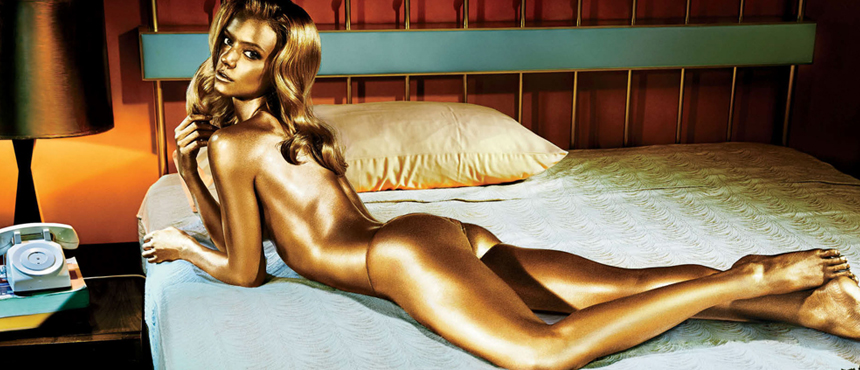 How to Rock a Gold Bikini Like a Bond Girl
Over the past century, Bond Girls have become some of our culture's most sexy female icons, with a powerful presentation of beauty, sophistication, and danger. She is the girl who is always in control with sexy confidence, always fixed to perfection and ALWAYS rocking some Glam like a gold Bikini. Obviously, if you want to glam it up like a Bond Girl, the first thing you need is a gold bikini, the more gold the better.
Pussy Galore, was every man's best eye candy. And what does her wardrobe consist of in almost every scene in the movie Goldfinger? Metallic Gold! She's iconic for being painted golden and she even rocks a gold bikini in the film as well. Why? Gold is sexy. Metallic is sexy. Bikini's are sexy. Wear it all together, and we have the perfect trifecta.
This summer, you don't want to just fit in and you don't want to just stand out, you want to be craved! And we know you shouldn't be overlooked, so wear something with a little sparkle. If you're not a fan of gold or metallic you should reconsider because it's the perfect way to stand out, you'll be strutting the right kind of flashy. When gold textures hit the sun, it shines just right. Gold bikinis will pageant you as THE walking glamour perfection. A little sparkle never hurt anybody!
We do agree with Coco Chanel that a woman should be two things, be classy and fabulous. However, we believe there is a vital component missing that makes women the perfect summer eye candy. We believe that a woman should be CLASSY, FABULOUS and flaunt a GOLD BIKINI.